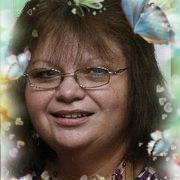 Deborah Ann is the founder of the monthly Mystical Psychic Fairs that have been around Pittsburgh and Wahington Pa. for the last six years. She is a Psychic Medium and uses psychometry and has been reading the tarot for over 29 years. She is also certified in Reiki, Angelic, and Science of Mind Healing. She has helped many people connect with loved ones from the other side and often has answered your questions before the end of the reading when you get to ask questions. She has done thousands of readings and is dedicated in helping everyone she connects with and helps them with their Spiritual Path. Deborah Ann is available for Parties, events and private readings. She can be reached at 724-348-8063 or 412-927-9679.
Please check out the Mystical Psychic Fair page :
https://www.facebook.com/MysticalPsychicFair?ref=ts&fref=ts
Deborah Ann:
https://www.facebook.com/deborah.sibert.5

Deborah Ann


Kara has always had animals as part of her life. Kara seemed to be able to tell what the animals
were feeling and thinking all of her life. Due to her love of animals she became involved in
animal rescue and fostering dogs. A few years ago she was invited to study animal
communication and was she in for a surprise. Kara is a natural animal communicator and
animal medium. She uses these gifts to help others connect with living animals as well as
passed animals. Kara uses her animal communication skills to help owners understand and
bond with their animals better. She is a problem solver for pet issues and helps match available
dogs with their forever homes. She has also become involved with pet recovery efforts by
helping the owners/searchers know where animal is and helping guide the search effort. !
Since studying animal communication she has gone on to study Reiki and is a Reiki Master/
Teacher. Kara uses Reiki on animals as well as herself and others. She also has studied chakra
balancing and is certified in mediumship, Angel Card Reading and Angel Tarot Card Reading.
She is also a certified Angel Intuitive and a channel for Divine Guidance. She has also studied
the healing modality IET (Integrated Energy Therapy). !
Interestingly the loss of her family is what taught Kara that she is a medium. She works with her
family on the other side, guides, Archangels and Angels to help others see their path more
clearly. !
Each experience is varied and unique for Kara as well as the client and she never knows what
will happen…but that is part of the magic!




​​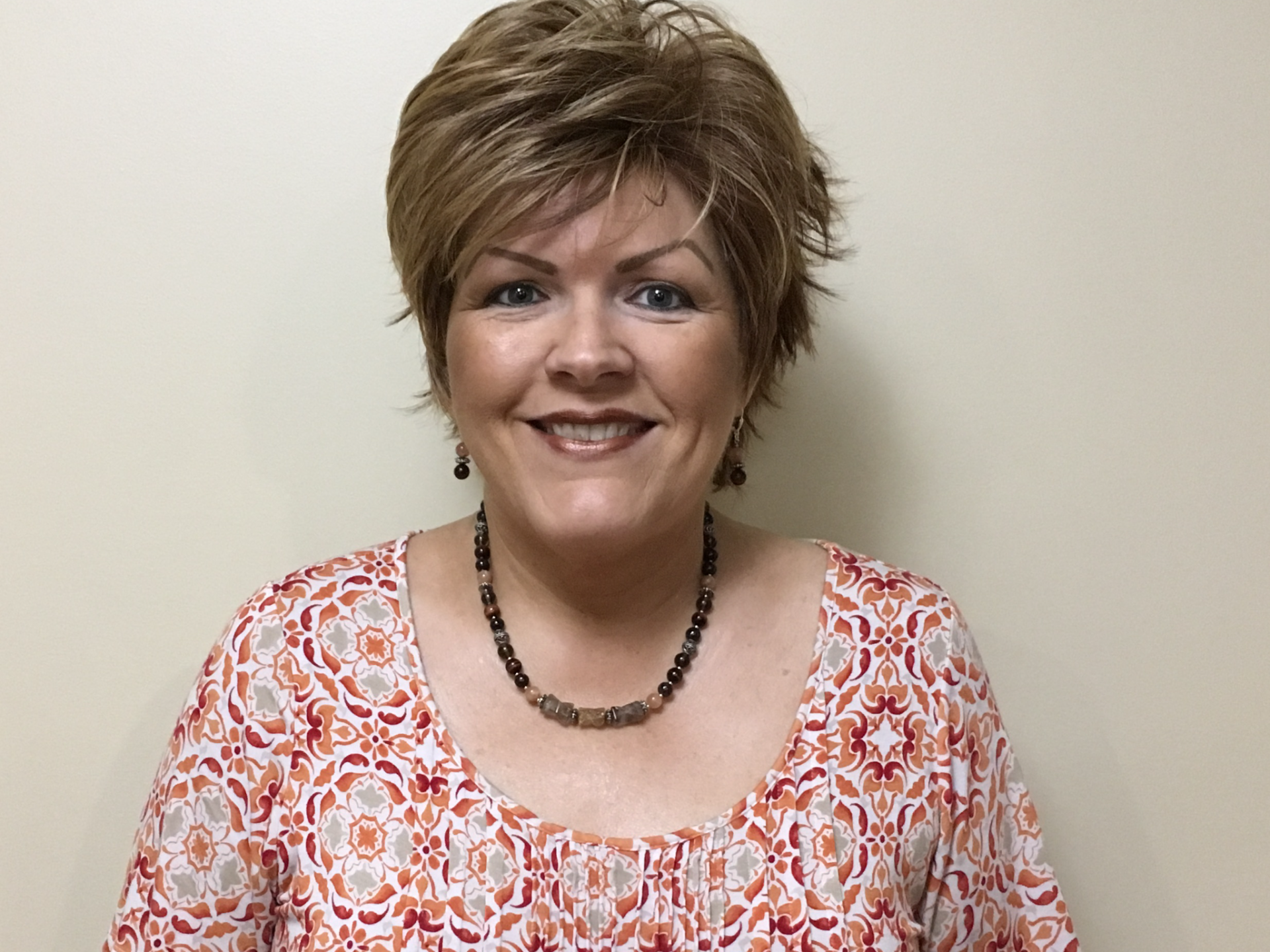 Kara Anthony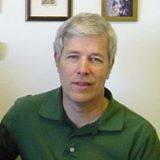 Paul is a psychic, medium, and healer who has been studying the aura, chakras, metaphysics, and healing for over 25 years. He is a gifted teacher who has been teaching Soul Retrieval, Psychic Development, Auras, Spiritual Communication, Spirit Art, and Energy Healing.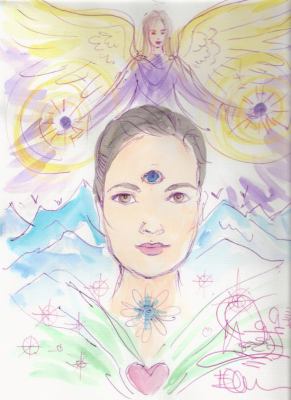 Santina is a clairvoyant, clairaudient, empathic, intuitive psychic-medium who has utilized her gifts since childhood. From an early age, she has communed with her own spiritual guides and crossed over loved ones. Santina is an intuitive reader who offers Psychic Readings, Aura Readings, Energy Healing, and Spiritual Communication. A session can use any or all of these methods to provide a holistic, integrated approach that match your needs and interests.
Santina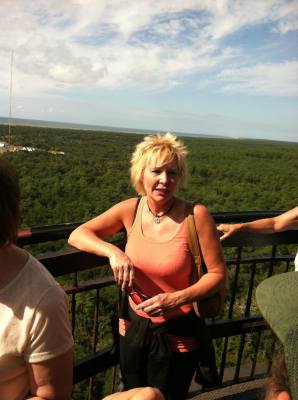 Gypsy-Palm Reader, Intuitive, Certified Medium. I've been reading on and off for years and have a strong connection with feeling energy. I lead quite a busy life. But I like to set aside time in order to help people in various ways answering questions they have and connecting with the spirit world. I have a strong belief in my religion. I'm no fuss, no show, tell it like it is. I am noted to have good luck with numbers. Take a chance on me. Love to assist you in any way I can.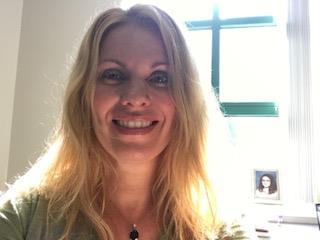 ​
Wendy - Tarot Card Reader
Wendy has been intuitive since childhood. She has always felt a strong connection to the angelic realm. As a teacher, she has been in service to special needs students for 19 years. They have taught her so much, most importantly that we are all connected to each other. Through their innocence and joy, the mysteries of All That Is, unfolds. She is able to tune in and focus on the heart of the matter. Wendy uses tarot as a tool to answer your burning questions from Spirit. *It
 helps to have specific questions in mind for your reading. — in Dormont, Pennsylvania.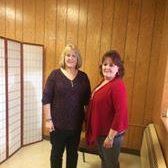 Mystic Sisters, Kathy Mystic Smith and  Mary Lou Mystic Shinsky, are gifted Psychic Mediums dedicated to anyone seeking confirmation , guidance, or healing from their spirit guides.

​​
The two have nearly 10 years of experience and use their gifts to offer clarity  and guidance. They have extensive training in the areas of tarot,  psychic mediumship, intuitive counseling, chakra cleansing,psychometry, and automatic hand writing.
During your reading with the sisters ,they will use these tools to help tune into your current life situation and offer insight and guidance.They will connect with the loved ones that passed and offer you understanding, clarity, and awareness.  By providing a meaningful connection with loved ones from the other side , their reading foster the sense of fullfillment and completion for which we all long.
The Mystic Sisters are available for private consultations as well as large functions and parties. Phone 724-797-4151
Facebook: www.facebook.com/themysticsisters
Msytic Sisters
v
Autumn Matto- Medium/Energy Angel Card Reader/Tarot/Kundalini ReikiMaster Healer
Energy Angel Solutions LLC
412-583-0443
energyangelsolutions@yahoo.com

I have a vision. My vision is huge. I envision the earth functioning as one unit/one race, together in peace love and balance. For as long as I can remember, I have held this vision along with having what some would call "paranormal" experiences. I can now see, feel and know this vision. My name is Autumn Renee' Matto. I am born and raised in Pittsburgh Pa. I have over ten years' experience in actually using my abilities to learn and grow and to help others. My Certifications include Usui Reiki Master, Kundalini Reiki Master, and Mediumship. After the passing of my daughter in 2013, she and the Angels have encouraged me to follow my vision and start a company to spread Love and messages of healing. Hence, the formation of my company this May, Energy Angel Solutions, LLC.
As a Reader, I will offer the highest loving guidance possible through the vibration energy of unconditional Love, the Angels, Guides, and/or Spirit, and the messages of your cards. Through a card reading, one may seek to know if they are on the correct path, contemplating on two different choices, or have specific questions they may be seeking guidance for. A simple message and/or image from your card read may spark a feeling within you to help guide you gently to stay where they need to stay, make a move, or even look at things from a different perspective.
As a Medium, I am here to bridge the gap between the physical and the non-physical to prove that life and love are eternal. This connection will allow Spirit to step forward and communicate via messages, symbols, feelings, and images to relay to you and offer love, support, and healing.
As a Healer, I combine the universal Energy of Unconditional Love and the universal Kundalini Energy Vibration, that is stored in Mother Earth and dormant at the base of our spine until activated. Kundalini Reiki Energy adapts to the needs of the recipient, helps maintain clear thinking, promotes personal awareness, enhances universal connection, fosters natural self-healing, relaxes and reduces stress and anxiety, balances energies in and around the body, relieves pain and discomfort.
**For those whom are past the usual Reiki needs, I have many other services available using this vibration. Contact for details.** 

I am available by appointment on line- or in person at Sterling Yoga & Wellness Center. To set up appointments or if you have any questions on any services contact me at:

412-583-0443
Energyangelsolutions@yahoo.com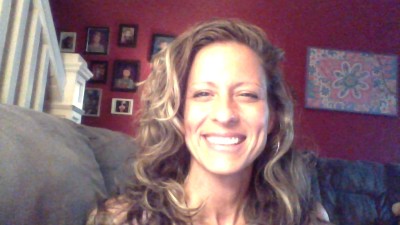 Autumn Reese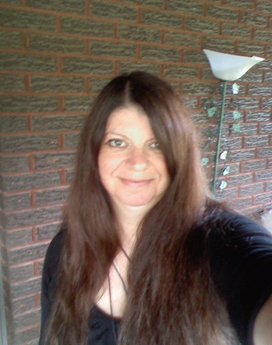 vPatricia Lockley is a psychic medium from Mercer, Pennsylvania. Born as a clairvoyant, clairaudient, and clairsentient, she is one of many throughout her family tree. Helping her clients communicate with spirit loved ones, her work brings closure and healing to both individuals and families. 
She was born with her gifts and realized them in early childhood. She advanced her skills in 2009 with mediumship classes. She has a genuine desire to help people. She is an abductee, since the age of three, and now channels information from her star family. 
Integrity guides the work that Patricia does. She provides classes and enlightenment to help her clients through their spiritual journey. She offers classes, meditation classes, message circles, private parties and private hypnosis sessions to those who also believe they have been abducted. 
Patricia holds certification as a Reiki Master Teacher as well as Quantum Healing Hypnosis Therapy and is a Certified Nursing Assistant (CNA). She is also a licensed Massage Therapist. She is the psychic medium of the paranormal research team, The 2400 Projekt. 

Patricia can be reached for any of her services at 724-944-1544.
Ruth Lorena- Angel Card Reader/Reiki Master
As far back as Ruth can remember, she had a knowing of events, circumstances, situations and subtle changes in her environment that led her to developed her Claircognizance. People are drawn to her for assistance with their problems and she gives solid, Angel guided directions. Ruth has astute empathic abilities and an extraordinary sensibility that had led her to help her clients.
Ruth has fully awakened to her gifts and her journey into the healing arts. To better assist people to heal the light within, Ruth has studied multiple healing methods. Ruth is a practitioner of Magnified Healing®, Integrated Energy Therapy® Master-Instructor, Dowser, Crystal Healer and Reiki Master. She is also an Akashic Records Reader, Certified Angel Reader by Doreen Virtue program, she has a great connection with the Angelic Realm.
Ruth is excited and grateful to put her gifts to the service of others and help them through their own personal journey.
For more information on Ruth Lorena and to schedule an appointment call 412-600-1269.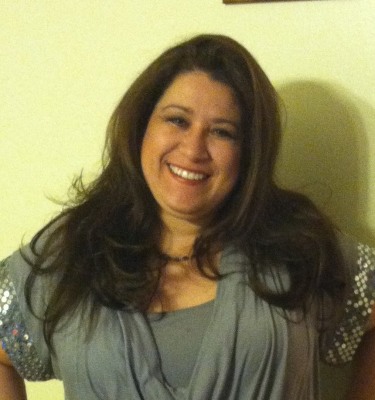 Ruth Lorena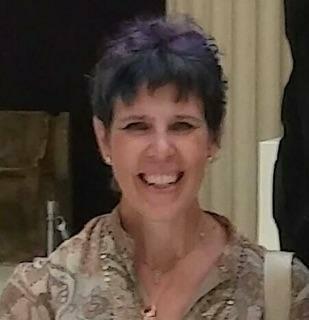 Rebecca is an intuitive reader and psychic who has been studying the Tarot and numerology for more than 17 years. This is her first time at the mystical Psychic Fair. Stop by her table for some insight regarding life and love. You can contact Rebecca at readingsbyrebecca @ aol.com.

​​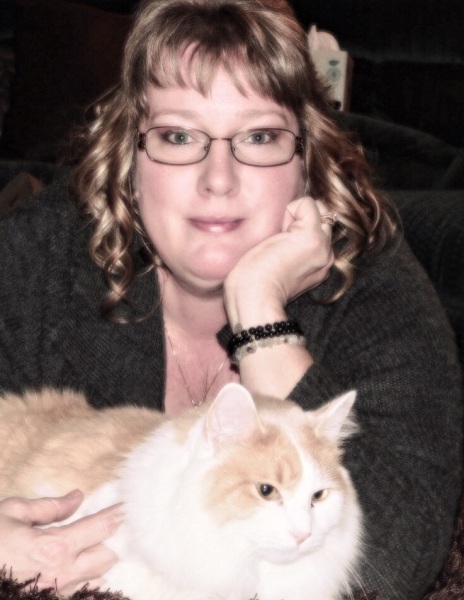 Beth Patton Psychic Intuitive Reader, clairvoyant, clairaudient, empathic, intuitive psychic-medium who has utilized her gifts since childhood. From an early age, she has communicated with her own spiritual guides and loved ones who have passed.
In 2012 and 2013, Beth had a near death experience due to a heart related issue that heightened her gifts. She is certified in Archangel Card Reading, Oracle Card Reading, and is a Reiki Master.
Beth is an intuitive reader who offers Psychic Readings through card reading and spiritual communication when possible. A session can use any or all of these methods to provide an integrated approach that match your needs and interests. Contact me to schedule an appointment! (412)-780-8689   bethpatton2003@gmail.com
​
  I am an intuitive physic reader that combines my abilities of Clairaudient, Clairvoyant and the Spiritual Intuitive in me, to help and engage in your readings. I enjoy people, and I have worked in the professional management world for over thirty years. People are my life's purpose, and by engaging with you, it only makes me know that I am on the right path.
 In October of 2003, I had been in a near fatal accident. Life thru me a curve ball, and I crossed over briefly to the other realm of the angels, and loved ones. I believe that Arch Angel Michael, who has been with me since I was a child, was there to move me; and he did…, right into the path that I am now doing, in my life. Changes began to happen, and that made me want to explore about the Divine and the Angels. I see angels, and I also draw and paint them, when they make their presence known to me.
 I was ordained in Lilly Dale New York, in October 2014 by Reverend Dan Chesbro, the Sanctuary of the Beloved, and The Order of Melchizedek.
I am certified and received the proper attunement for Reiki and Reiki Master, under the Usui Method of Natural Healing, in April 2014.
Certified with the knowledge of Basic, Intermediate and Advanced Integrated Energy Therapy Training, in July 2014.
 July of 2015, I completed the required instructions for Archangel Card Reader /Certification
 Currently, I am working in the metaphysical business, my passion is Crystals, and so I have been known to read people through the energy that the crystals give off. I am incorporating the crystals into my jewelry line that I have started, Riddi's Angels Jewelry, - I place the crystals into my pendants, plaques, and wands. (Facebook Page: Riddi's Angels Custom Jewelry and Designs).
Thank you in advance for joining me on my spiritual journey, and I look forward to giving you a spiritual gift of a reading.
Contact me and set up an appointment
 Contact information: 412-523-1849
maritazumpano@verizon.net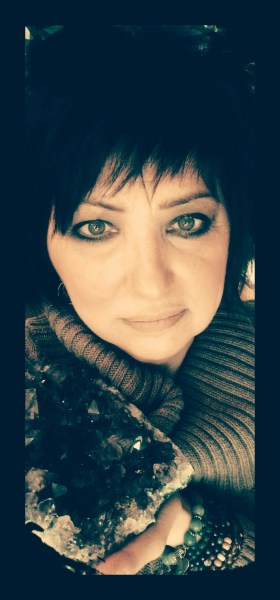 Lightworkers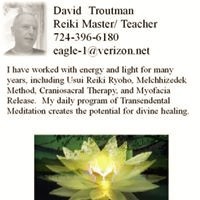 David Troutman will be giving Reiki Healings for a $20 donation that is given each month to a different charity.​​

​​
Rev. Marjorie Augustine Rivera is a professional Psychic Medium who has been a full time reader since 2000. Rev. Marjorie Rivera is Pittsburgh's most professional and prolific reader. She leads message circles, lectures, teaches, is a published writer, a magazine columnist, a radio talk show co-host for years, sits on the Board of Directors for SITE NITE; founded and hosted in Pittsburgh. Rev. Marjorie is a Lily Dale trained Medium. She holds her ministerial and metaphysician's degree through Fellowships of the Spirit in Lily Dale NY. Rev. Marjorie Rivera is often recognized by her enthusiastic platform demonstrations.Rev. Marjorie Rivera brings a refreshing, compassionate and thought provoking perspective to the world of psychic phenomena. As a psychic medium, she has helped thousands with her ability to predict future events and communicate with those who have crossed over into the Spirit side of life.Marjorie has captivated clients with her honesty and her unique abilities to connect with people and with their loved ones who have passed into Spirit.